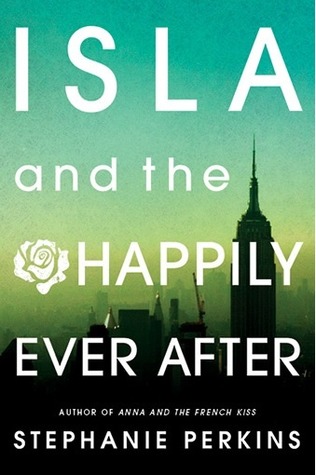 Title:
Isla and the Happily Ever After
Author:
Stephanie Perkins
Series:
Anna and the French Kiss #3
Genre:
Young Adult, Contemporary, Romance
Pages:
352
Published: 
August 14th 2014 by Dutton
My Rating:
4,25/5
Summary: Hopeless romantic Isla has had a crush on introspective cartoonist Josh since their first year at the School of America in Paris. And after a chance encounter in Manhattan over the summer, romance might be closer than Isla imagined. But as they begin their senior year back in France, Isla and Josh are forced to confront the challenges every young couple must face, including family drama, uncertainty about their college futures, and the very real possibility of being apart (via Goodreads.com).